Churnet Valley Railway (4' 8½", 2007)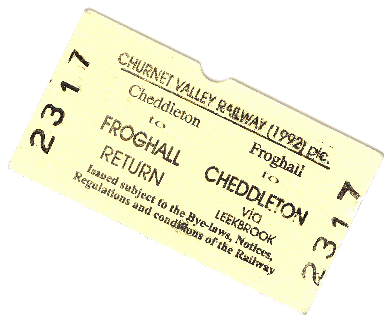 The BMRG members have been out again getting their regular 'fix' of DMU haulage. The occasion - the 12th annual TRA DMU event which took place on the Churnet Valley Railway on 28th - 30th September 2007.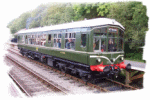 Whilst the primary reason for the visit was to measure up BRCW class 104 components, the visit provided an opportunity to sample the ride on the Derby Lightweight single-car M79900.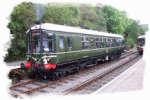 For much of its life, number M79900 was in departmental use first as a route learner, then based at Derby RTC where it became RDB975010, "Test Car Iris".

Originally fitted with Yellow Diamond MU equipment, Iris now has standard Blue Square equipment allowing operation with other similarly fitted vehicles such as class 104, although carrying what look like Yellow Diamond MU cable receptacles below the cab windows.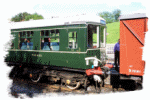 As well as DMU operation with passengers, several services ran with a tail-load in the shape of 12t van B785811. Here B785811 is seen about to be detached from class 104 M50455+M50517 by class 37 37075.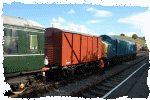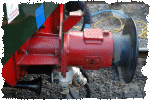 Finally, here we have a picture of a class 104 spring buffer.
For more information on DMUs, we recommend a visit to The Railcar Association. However, for those with a specialist interest in BRCW DMUs, how about a rewarding visit to www.brcw.co.uk

Images for personal non-commercial use only.
All Rights Reserved © 2009 Barrowmore Model Railway Group