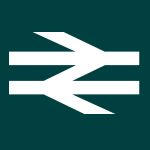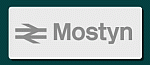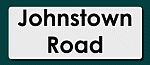 For more information
about BMRG
email us here
Updated: xx Jul. 2014

Some of the links on this page requires Adobe Reader, get it by clicking below:






---
This page contains a sequence of miscellaneous photographs of Mostyn or its stock in no particular order.
---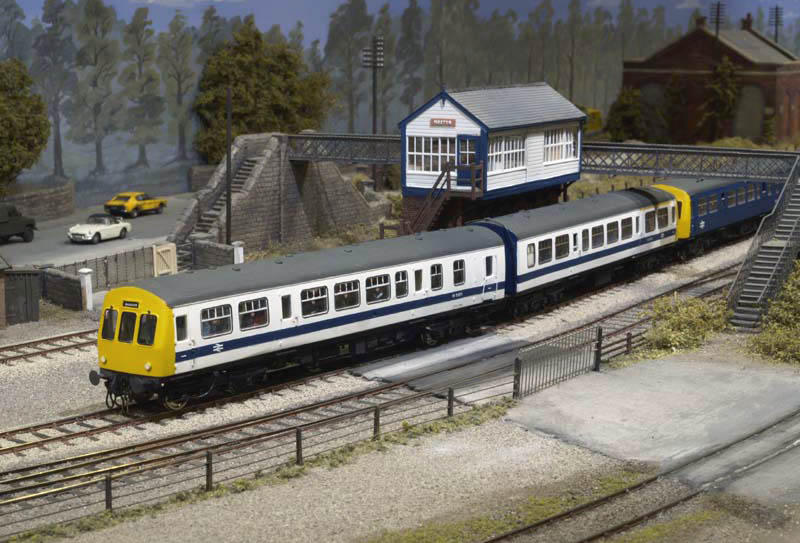 Refurbished Class 101 (M51201 + M56342) leads an Up service past Mostyn at the Warley Show, 2005 (photo by Gavin Liddiard)

---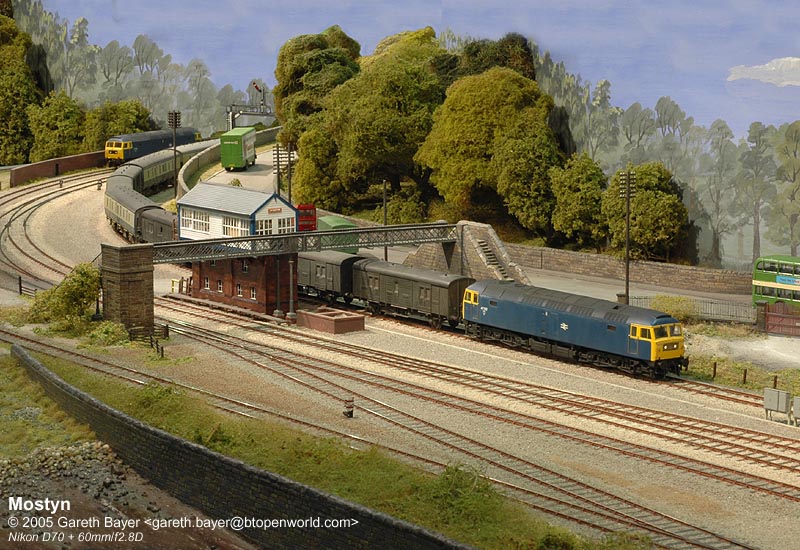 A Down Parcels service passes Mostyn Signal Box with a class 47 in charge. Visible behind the locomotive are Southern Railway-designed PMVs.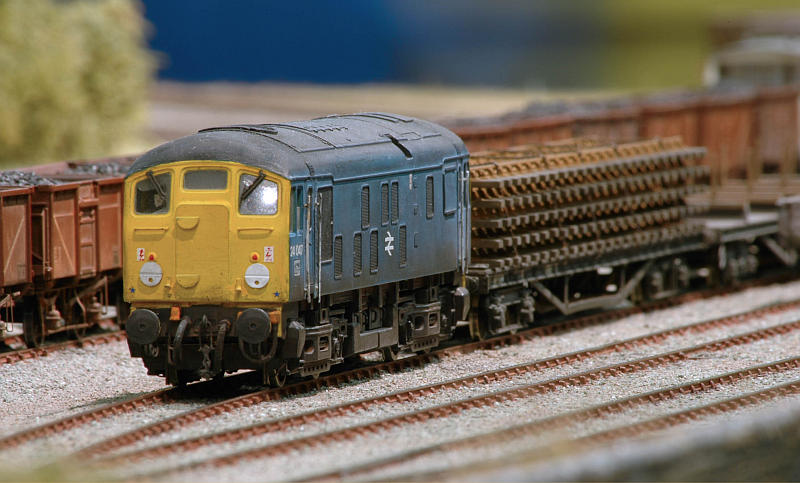 Class 24 no.24047 shunts a Salmon carrying 60' track panels in Mostyn's exchange sidings at the Epsom Show, 2005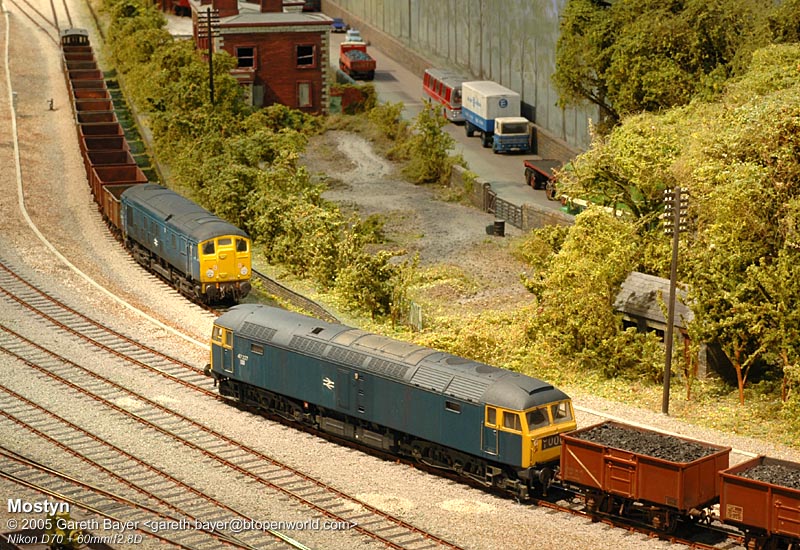 Loaded and unloaded coal wagons pass on Up and Down lines.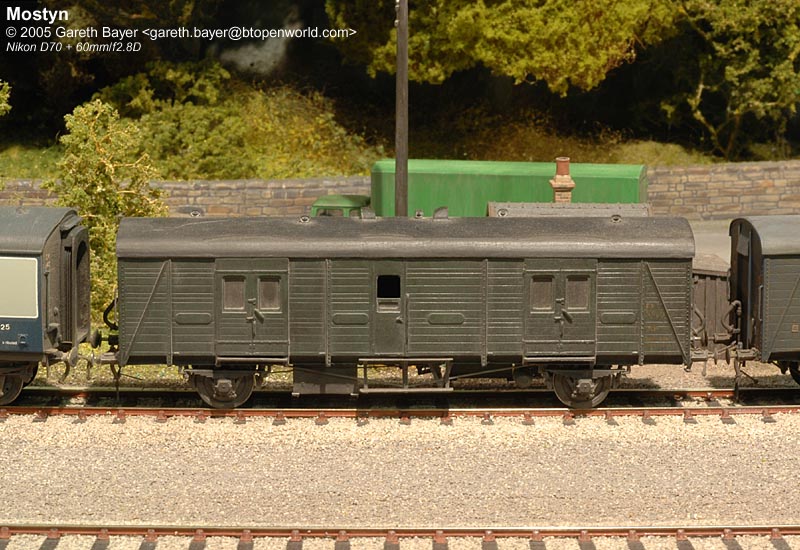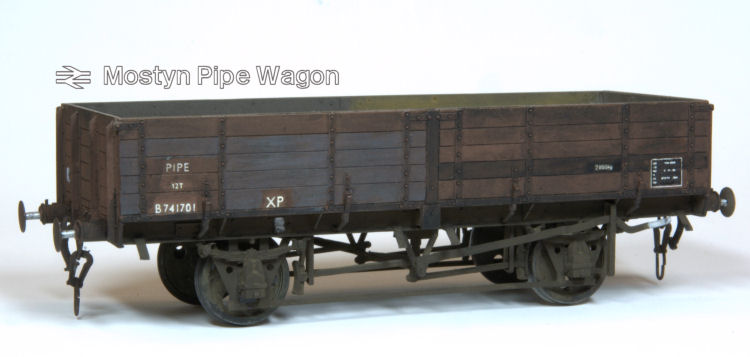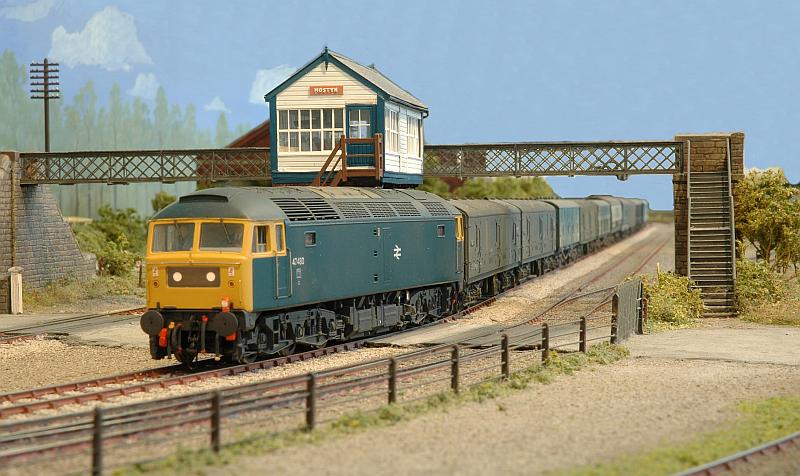 Mostyn at the BMRG Open Weekend in 2005 - 47480 has been put in charge of an Up Parcels. There was obviously an excess of ETH fitted locos on this day as 47/4s would usually be reserved for passenger duties.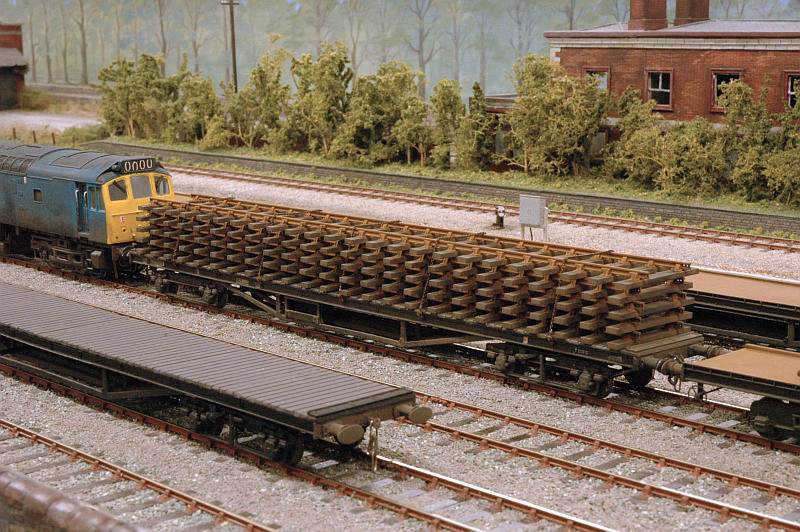 This picture features loaded and unloaded Salmon bogie wagons. Note the fine chains securing the load in place on the former. Epsom Show 2005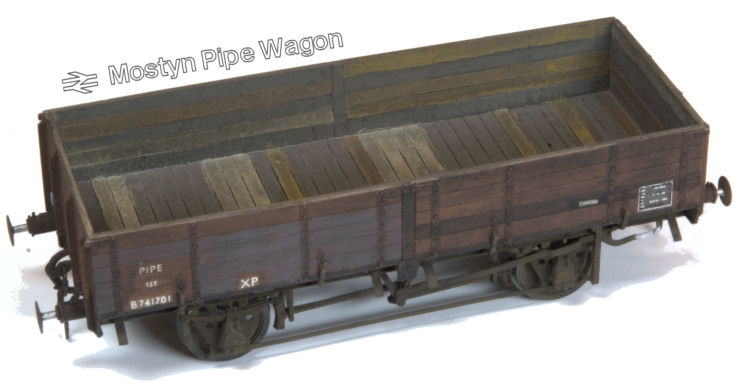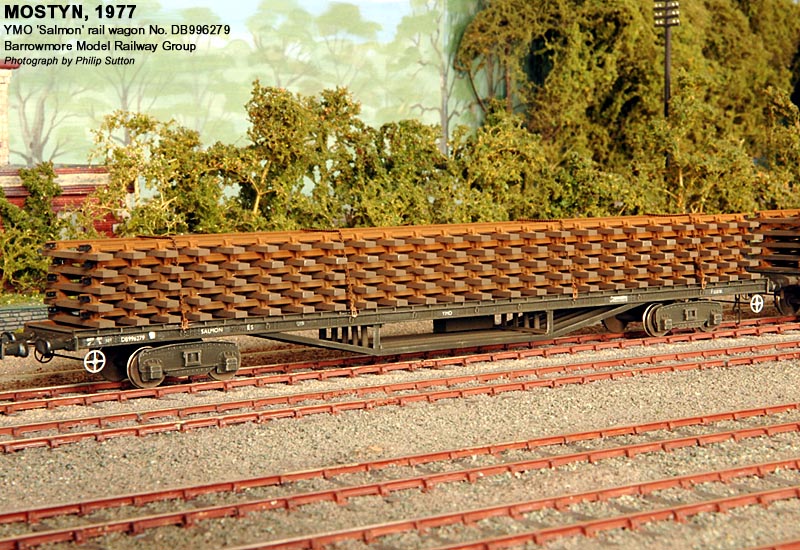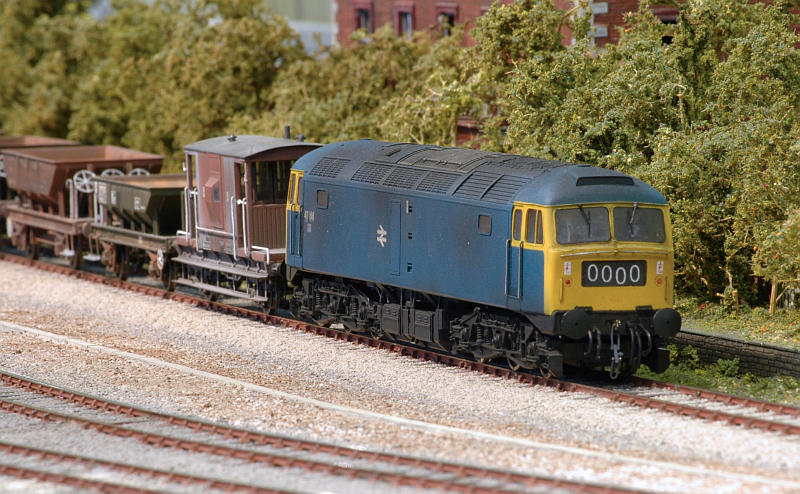 Class 47 '47166' with an unloaded ballast train passes Mostyn. Visible behind the brake van are Dogfish and catfish wagons. Epsom Show 2005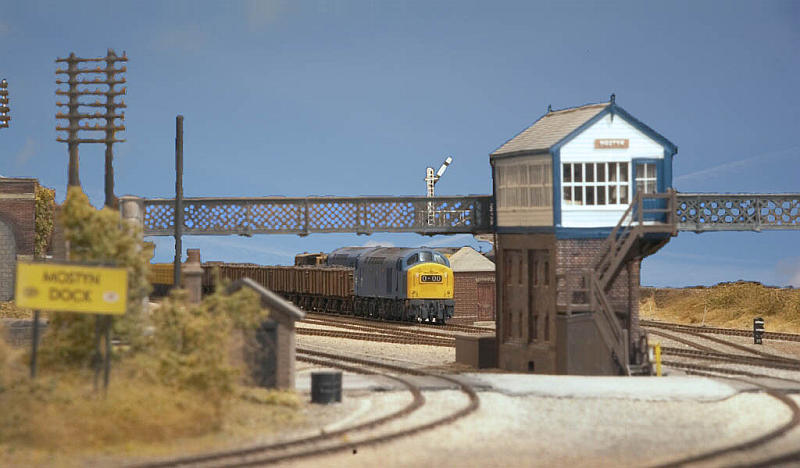 Mostyn at Newcastle show, 2005 (Photograph by Tim Easter)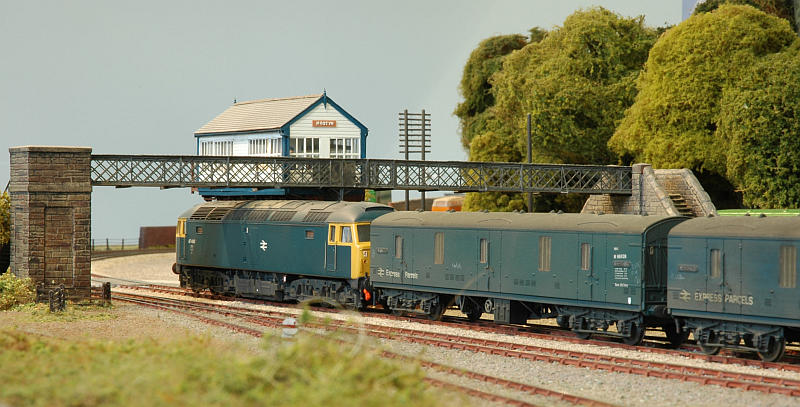 The ever popular 47 480 works an up parcels train passed Mostyn during the BMRG Open Weekend held in 2005.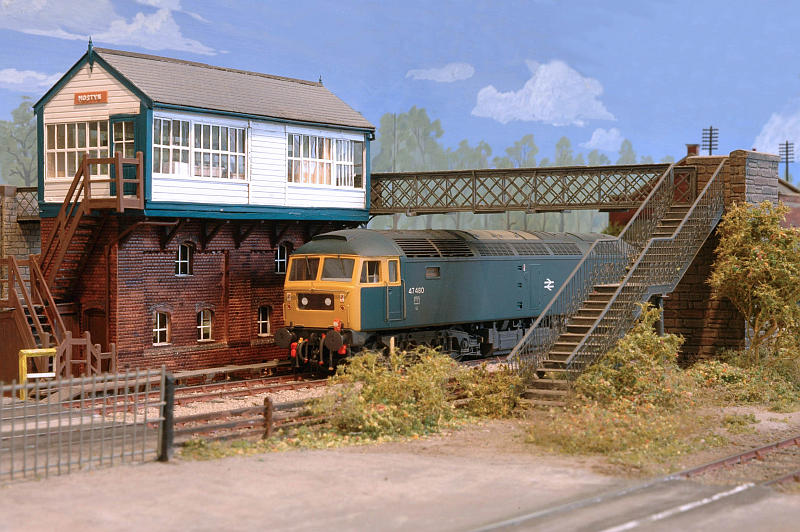 (BMRG Open Weekend in 2005)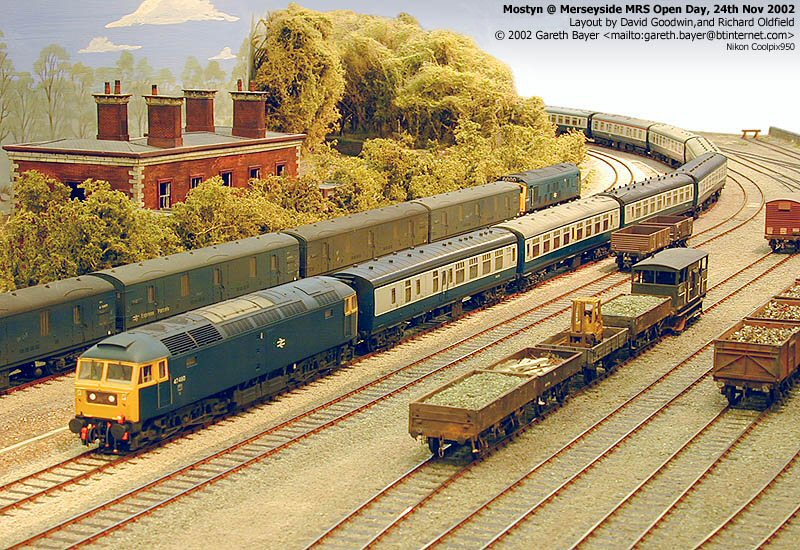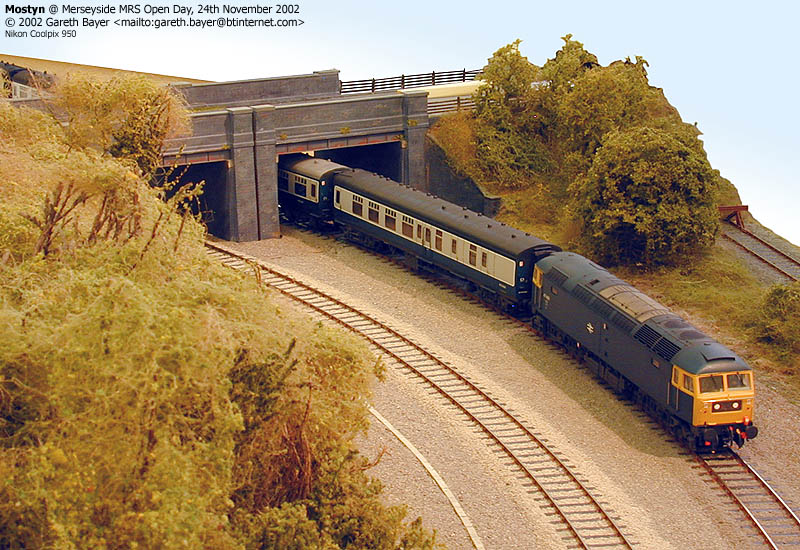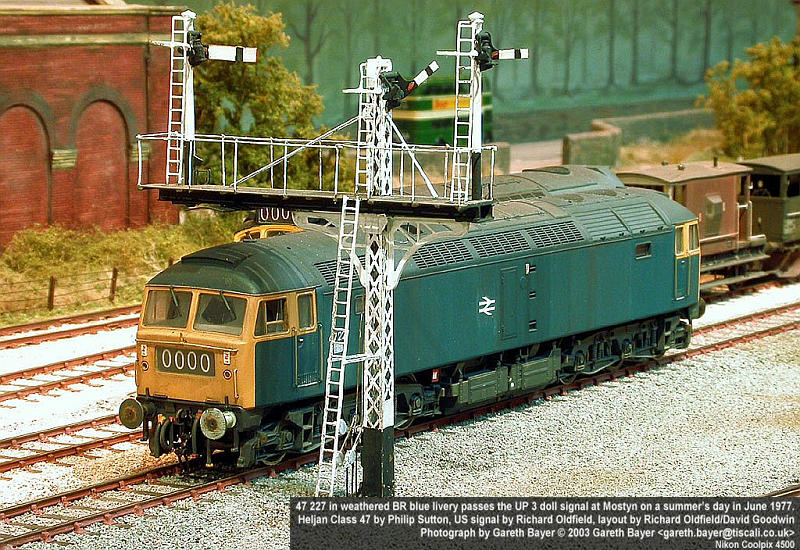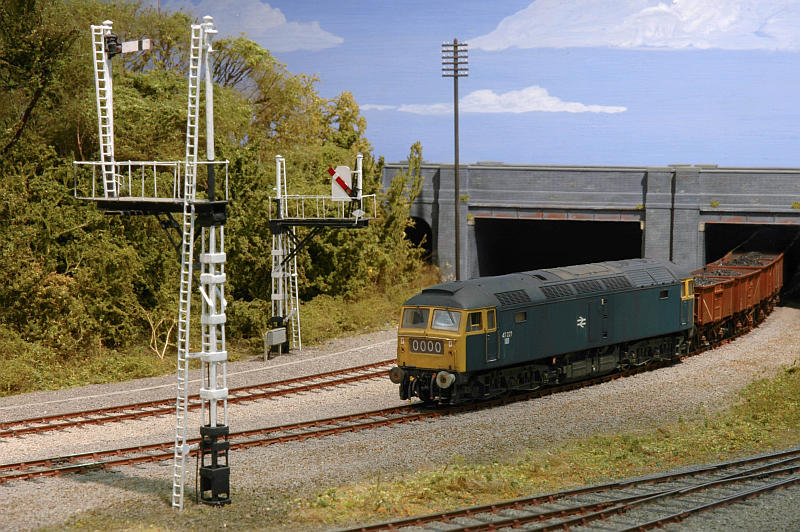 Stafford 2005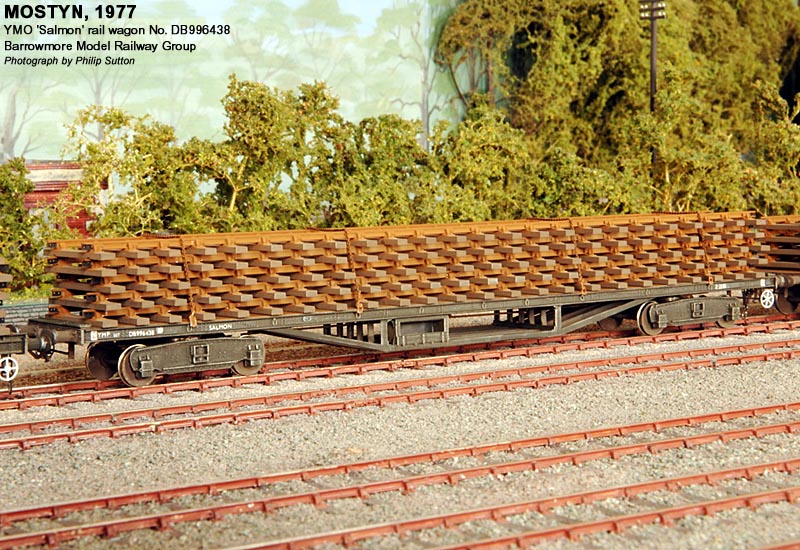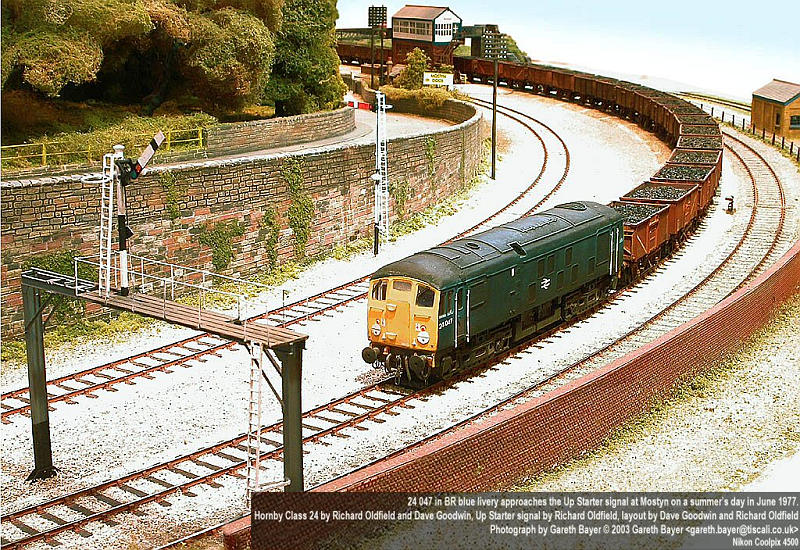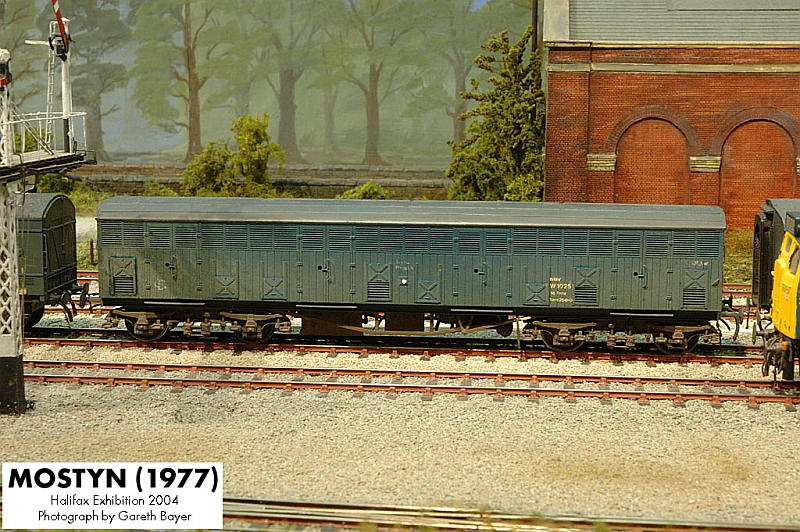 ---
Images for personal non-commercial use only.
All Rights Reserved © 2014 Barrowmore Model Railway Group