Johnstown Road (O Gauge, Cambrian Railways, 1908)

---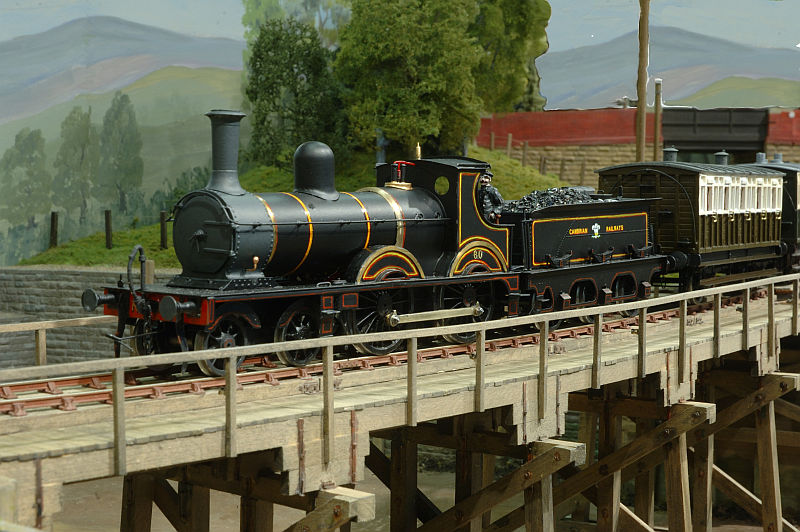 ---
A Johnstown Road outing during February '08 was at the Harrogate show
---
Photographs from the Alexandra Palace show where the extended Johnstown Road was debuted over the weekend of March 24-25 2007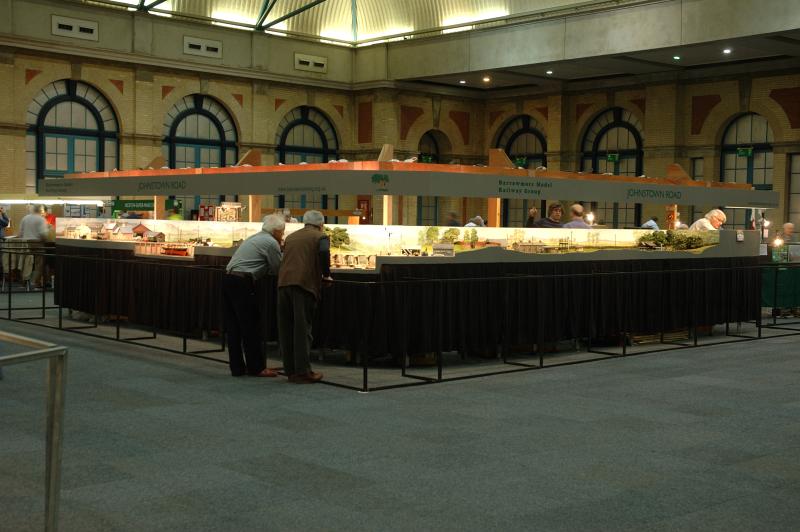 ---
The Johnstown Road Extension

Before construction of the Johnstown Road extension commenced, Emlyn Davies provided initial artist's impressions of the completed layout. These can be found here.

As work on the extension progressed (and also our ideas) Emlyn provided further artist's impressions; his drawings can be found here.
---

In the locomotive gallery you will find Locomotives that may be found operating on Johnstown Road; and some that are kept for special occasions.

---
From the archives are some pictures taken at the Merseyside MRS show in 1995 of a 7mm Cambrian layout called 'Trewithin'. Although both Trewithin and Johnstown Road are both based on the Tanat Valley line, what does each have to do with the other you might ask? Well, 'Trewithin' was the original name of Johnstown Road when first built by John Staneke.
When ownership of the layout was entrusted to Emlyn Davies, it was under his guidance that the layout was scenically renovated; it was then renamed in John's memory.

Although scenically the layout has progressed enormously compared to 1995, various features will be recognised on John's baseboards. This picture shows the cattle dock and goods shed. The crane in the foreground remains on the layout, but now resides on the loading bay of the Farmers' co-op.



Many of the items of stock seen in 1995 also remain in service - most of it being built by Emlyn Davis. This picture shows 2-4-0 Tank loco no. 57 on passenger duties whilst the distinctive Manning Wardle 0-6-0 'BRASSEY' is seen in the background.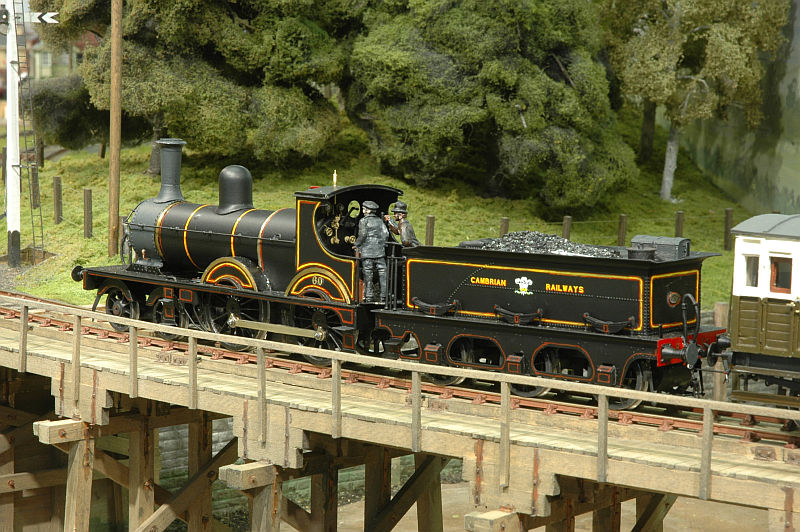 All Rights Reserved © 2017 Barrowmore Model Railway Group