Johnstown Road (O Gauge, Cambrian Railways, 1908)

In the unreal-reality of the world of model railways, 'might-have-beens' flourish and un-built branch lines proliferate across the land in all scales and gauges: so why should we be any different?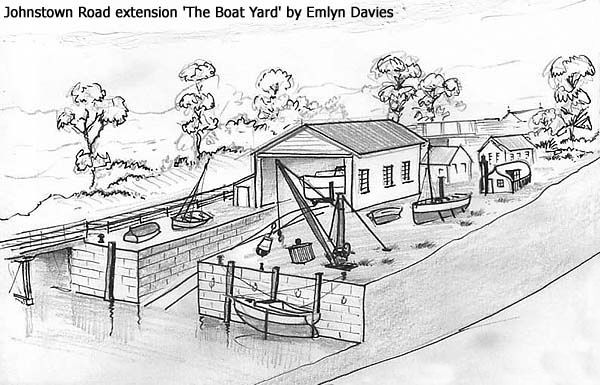 Now while we may have thought that Johnstown Road was firmly located in the geographical area known as the Welsh Marches, unbeknown to us, mighty forces were shifting the tectonic plates of the geology of North Wales, so what was well inland is now within a sea-gull's cry of the sea.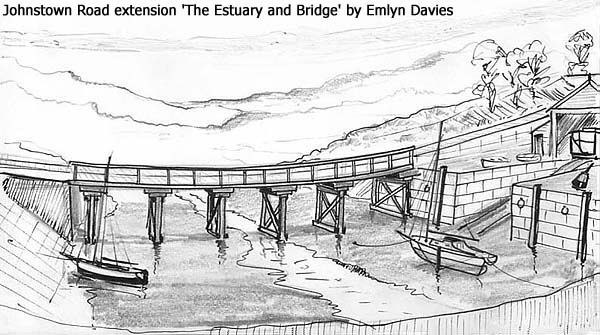 In short the project will now represent a line which is heading westwards from Pwllheli towards the almost mythical Cambrian Railways/LNWR destination of Porth Dinlleyn - yes, another 'might-have-been'!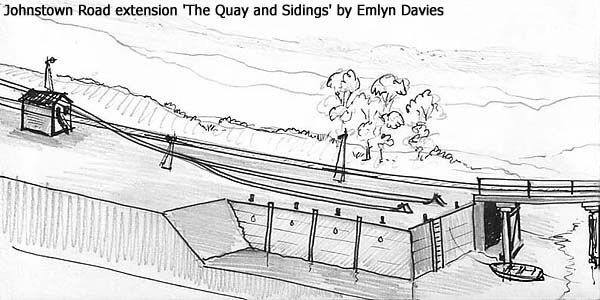 Johnstown Road will therefore become a through station and what was the abandoned branch to the quarries will be re-opened. Shortly after leaving the station the line will re-emerge from a cutting, pass a boatyard and cross over a Cambrian Railways trestle bridge over a narrow estuary. The bridge has already been beautifully built by Richard Stagg.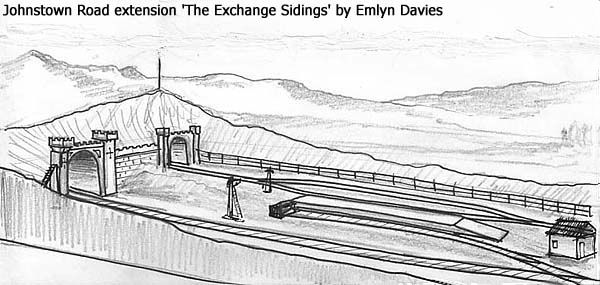 Beyond the narrow gauge interchange, both lines will enter cuttings and tunnels to enter the new fiddle yard which will represent Porth Diulleyn.
Original Johnstown Road extension track plan

All Rights Reserved © 2015 Barrowmore Model Railway Group