Johnstown Road (O Gauge, Cambrian Railways, 1908)
---
Now that construction of the extension to Johnstown Road has well and truly begun, Emlyn has re-thought and further developed his concept drawings of the completed model. The following appeared in Barrowmore Model Railway Journal number 8 and is presented below for information.

---

Having seen, and having had some experience of operating a fiddle-yard-to-fiddle-yard layout at exhibitions, the temptation to send a train from one end to the other without stopping for stations or shunting seems to be too great for the operators.
Bearing this in mind, it seemed a good idea to retain "Johnstown Road" as a fiddle-yard -to-terminus type layout. In fact the layout in its new aspect could be thought of as a double terminus. Johnstown Road will still have mineral trains being brought in by the industrial locos, and the full wagons being exchanged for empties. There are still sidings to shunt, and local trains will call there, the more important passenger trains will travel through to Waterside, as will freight trains for the harbour and exchange sidings.
The narrow gauge section will run independently of the main line.
I have not drawn the harbour and boatyard section as they will be basically as they were drawn in "B.M.R.J." no.2 in April 2005. Any changes will be determined by the amount of space which will be available for the boatyard.
[The following sketches are labelled 'A - D' and you will find similar letters on the plan].
At the moment we are being helped with the signalling arrangements the Cambrian might have used for "Johnstown/Waterside", but as the details have not been finalised I have not drawn-in the signals.

---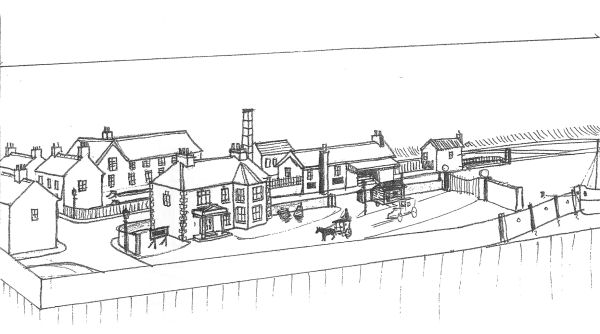 End of Layout (A)

---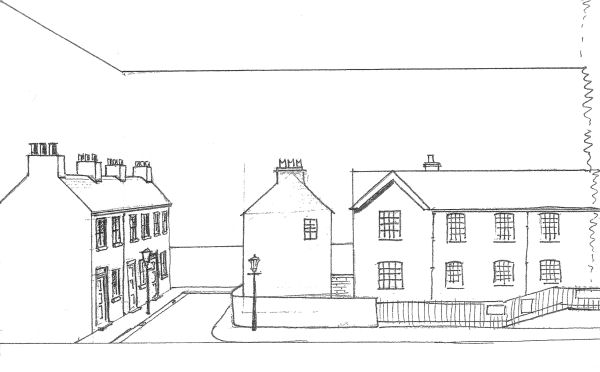 End of Layout (B)

---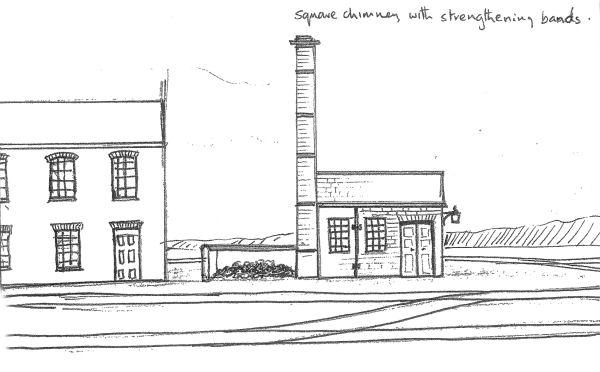 Pump House (C)

---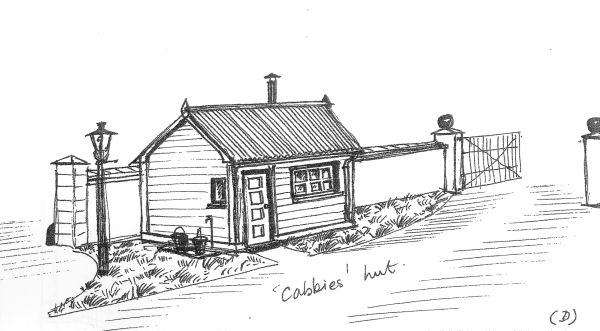 Emlyn Davies

All Rights Reserved © 2015 Barrowmore Model Railway Group