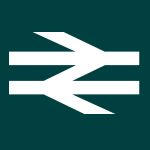 For more information
about BMRG
email us here
Updated: 17 Sep 2020
The drawings on this page require Adobe Reader, get it by clicking below:





Colin Craig Drawings



Colin Craig is well-known within the hobby for his expertise, enthusiasm and, most importantly, willingness to share his knowledge with fellow railway modellers. This makes Colin very much 'at home' within Barrowmore Model Railway Group where we aim to make information freely available to enthusiasts as our way of saying 'thank you' to those who have helped us along the way.

This page will gradually build up into a comprehensive collection of Colin's drawings which we hope you will find of interest.



The drawings on this page remain copyright Colin Craig and are for personal non-commercial use only.


All Rights Reserved © 2020 Barrowmore Model Railway Group